Installing blue LED transilluminator¶
Place the blue LED transilluminator into the enclosure. It will sit into the frame as shown in the image below (large transilluminator shown).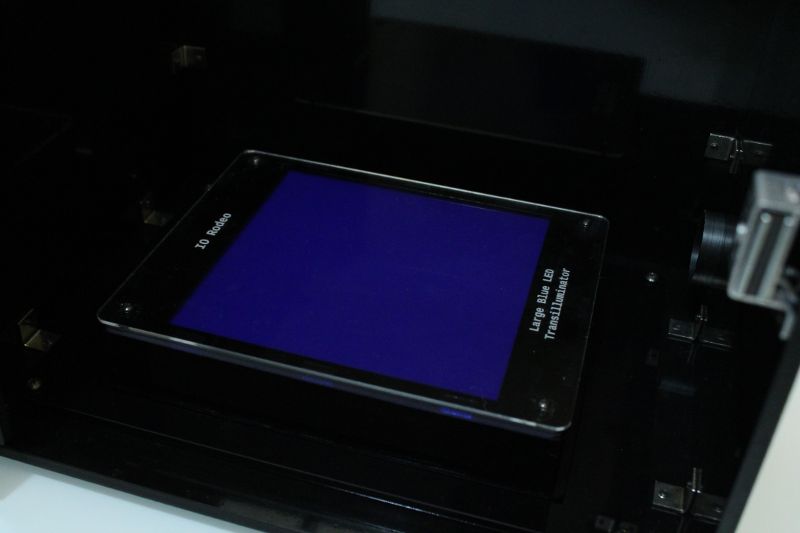 Feed the power supply plug through the hole/gromet in the right-hand side and plug into the transilluminator.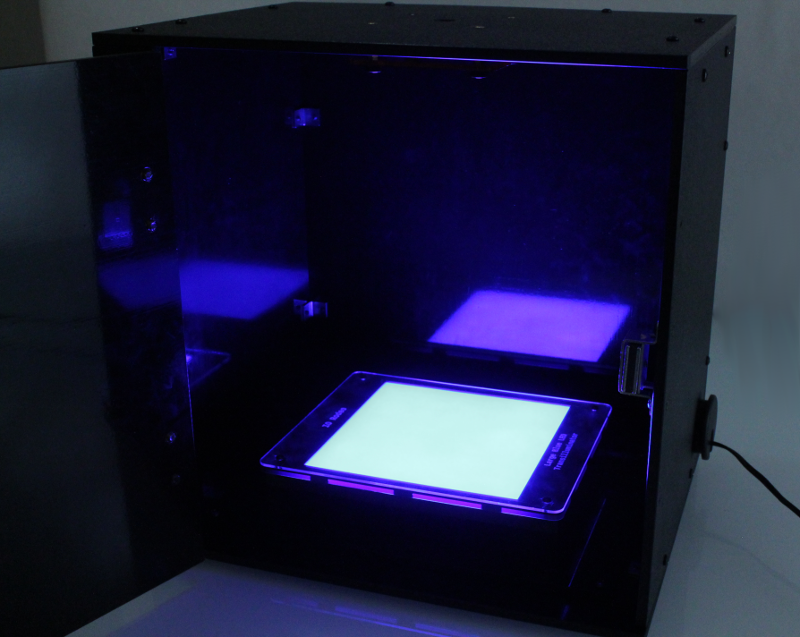 Below are some images of the Midi and Mini LED transilluminators with their respective frames.